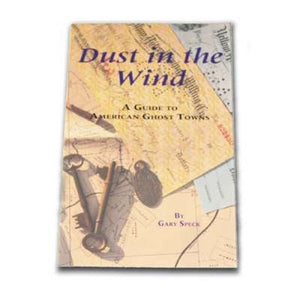 Dust in the Wind, by: Gary Speck
Ghost Towns, those two words promise adventure to thousands of americans who take to the highways and byways of this country in search of these lost or forgotten habitations.  Dust in the Wind, A guide to American Ghost Towns is a guide to some of the best ghost towns in the country.  Spanning the spectrum of different types of towns ranging from socialistic communes to military posts, and from pre-revolutionary war colonial settlements to twentieth century mining towns.
If you are fascinated by ghost towns, then this guidebook will lead you to many years of exploration and enjoyment.  Let it be the key that awakens a passion to the wonderful world of ghost towns and ghost towning.