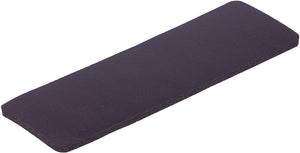 Garrett Armrest Pad for AT Pro, Gold and ACE Series Metal Detector
Garrett Armrest Pad for your Garrett Metal Detector.
This is a replacement or backup part for a Garrett metal detector. The armrest pad gives the detectorist extreme comfort in the field.
Compatible with the Garrett AT Pro Metal Detector, Garrett AT Gold Metal Detector, and the Garrett ACE series Metal Detectors (150, 200, 250, 300, 350, and 400).