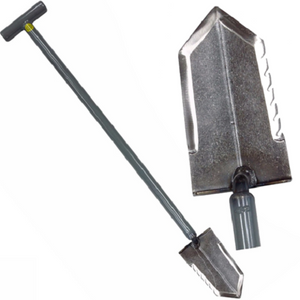 Lesche Sampson Pro-Series T-Handle Shovel 31" with Single Sided Serration
This Lesche T-Handle 31" SINGLE Serrated shovel is ideal for Relic Hunting, Coin and Jewelry Hunting and even Gold Prospecting. Created with aircraft-quality steel, making it super strong, rust resistant, smooth and perfectly balanced.
Length: 31"
Weight: Under 3 lbs
Blade: 7.3" x 4"
Shaft Length: 23"
Blade: Single Serrated
Made in the USA!