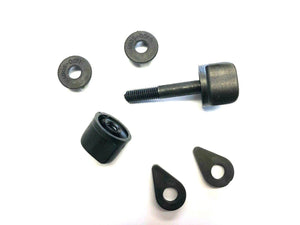 Minelab Large Coil Hardware Nut Bolt and Washers Set for FBS Metal Detector
Minelab Coil Hardware Nut Bolt & Washer Set.
This part can be used as a spare or to replace a broken piece on your Minelab Coil.
 It is made with the same high quality materials that you have come to expect from Minelab.
Fits Minelab FBS metal detectors.