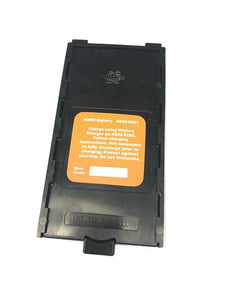 White's Re-Chargeable DFX/MXT/M6/QXT/CL SL NiMH Battery
Originally sold with Whites V3i and VX3, also works well as a rechargeable battery for DFX, XLT, MXT, M6.

 
Must be charged with 509-0042 or 509-0037 and 802-5285 Charger and Charger Stand
. Three hours to full charge, longer life per charge compared to NiCad Rechargeable batteries.